Enduro Tags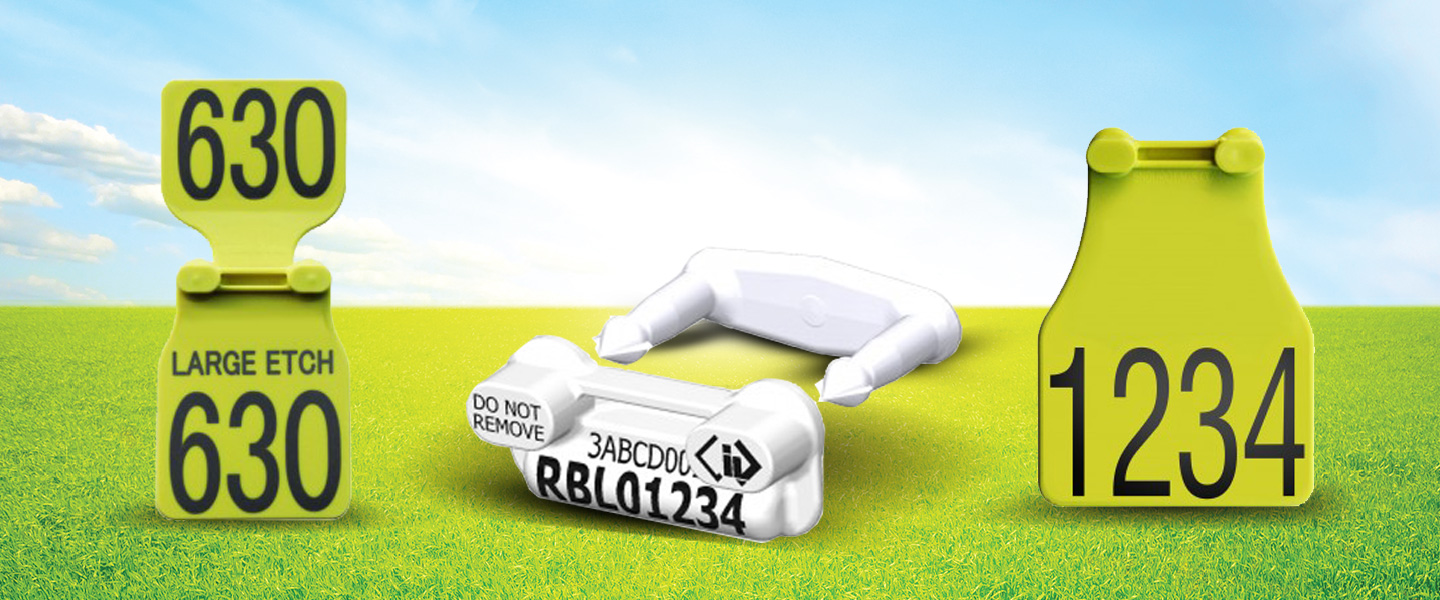 Enduro Tags are designed to be easy to apply, easy to read and to stay in for the lifetime of the animal.

The unique "DOUBLEGRIP" technology significantly improves tag retention. Enduro Tags are Australian designed, manufactured and tested. These tags will be the best value ear tags you have ever used. Has a complete range of Australian NLIS accredited sheep and cattle tags, and a complete range of visual management tags, you will not need to go anywhere else to fulfill your tagging requirements.
For further information & to purchase Enduro Tags please visit www.endurotags.com.au
For sales and enquiries please contact Steve Clark: Tel. (03) 9735 2844, Fax. (03) 9735 4701
For new enquiries please contact John Steinfort: 0428 595 957
Enduro Tags Pty Ltd, 2 Industry Crt, Lilydale, Victoria 3140, Australia.
"Andrew has used approximately 1250 Enduro Tags on his dairy herd over the past 5 years. For ease of identification Andrew applies one tag in each ear. He has been very happy with the retention rate only losing 2 tags over the 5 year period. Andrew also highlighted the Enduro Maxi Tags he uses are very easy to read. Additional to the management tags he also uses the Enduro NLIS Tags.
In relation to the previous NLIS tags he used, approximately 30% stopped working due to poor quality transponders – he has had no similar concerns with the Enduro NLIS Tags. To date the retention rate has been 100%."
Andrew Gaul
AR & ZA Gaul Bonavista, West Gippsland VIC
"Running 650 cows, Withnell Dairy have been using Enduro Management & NLIS Tags for 3 years. Lachlan found the tag retention much higher compared to previous tags he had used. He had ongoing issues with tags falling out. This is of particular importance with the NLIS tags that link in with their cow identification system to identify their cows for management practices such as automatic drafting & feeding. Lachlan also found the Euduro Tags easy to read & apply."
Lachlan Tindle
Withnell Dairy Company Casterton, Western Victoria
"From 7 years experience in using Euduro Tags, Graeme highlighted they never loose a tag. The level of infected ears in calves was also lower with the Enduro Tags compared with the previous tags he had used. Graeme found the tags to be simple & easy to apply."
Graeme Cope
G & J Cope Family Trust, Fish Creek, Gippsland VIC
"Bill Gray manages a dairy operation as well as running beef on his own farm. He has been using Enduro Tags for the 3 years on both beef & dairy cattle. For quicker recognition, dairy cows have a tag in both ears whereas the beef cattle are tagged in one ear. Dairy calves are tagged at weaning when they are approximately 12 weeks old. Bill said the Enduro Tags are easy to apply & do not damage the ear. Since changing to Enduro tags they have not lost a tag. Bill has also been very happy with the tag visibility. The high tags they use have 3 faces to increase visibility – the high tag front & back as well as the face of the lower normal ear tag."
Bill Gray
"A Pallett & J Morrison" & "B & J Ag Contracting & Livestock" – Willowgrove, Gippsland VIC
"Jeff is a distributor of Enduro Tags through his Farm Services business where he provides a range of services to dairy & beef producers including artificial insemination, pregnancy testing & freeze branding. Jeff also uses Enduro tags on his own beef property. Jeff said distributing Enduro Tags is a logical extension to his business, particularly as they are a quality Australian made product. 'My clients are very happy with the reliability & readability of the tags'. He also highlighted the unique double pin feature significantly increases tag retention & ensures the tag does not twist – 'this means the tags stay straight & easy to read". Many clients also like the high tags with writing on the front & back for increased visibility – when you add the lower ear tag, 3 faces of the tag can be seen in each ear."
Jeff Ryrie,
"Ryrie Farm Services"